HOW EXTERIOR CLEANING GOES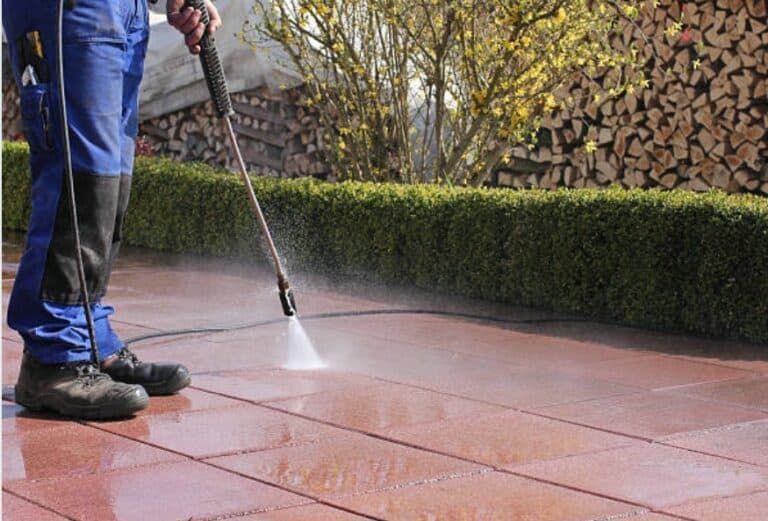 We always do the bare minimum when it comes to our home's exterior cleaning. Usually, all we do is mow the lawn and do a few sweeps here and there. Our homes are our first refuge of defense from harsh weather and the like. Our houses are also the place where we make our very first memories; The way you or your siblings run around the house, your mom dominating the kitchen where the smell of home-cooked meals is wafting through the whole house.
But that is all on the inside. What about the outside, though? The inside of the house may be well kept and squeaky clean, but we tend to forget that first impression last. People would already speculate about the house's atmosphere based on its external appearance alone.
Neglecting the home's exterior cleaning would take its toll in the long run. People who see your house's exterior, whether they are close friends and acquaintances, family members, or strangers that happen to pass by, will give at least a slight criticism about the house's appearance. You might say that you have terrific memories in that place, but other people might be skeptical about that since all they can see is a big ol' creepy house.
So how do we change their perspective? Well, that is why there is the thing we call Exterior Cleaning.
WHERE TO START
Just as we clean the inside of the house, we should also include its exterior. This can mean that we could incorporate the method we use in cleaning the house's interior, which is to attack things starting at the top and then work our way down.
1. The roof
The accumulation of mold, dirt, or debris in our roof may have a disastrous effect on us if left unchecked. Yes, there are many types of materials when it comes to making roofs, but the most in-demand among them is asphalt. As house owners, we can first make an assessment of the situation by climbing using a ladder or just by simply using binoculars. If there is no significant damage like missing shingles or anything, we can start cleaning by blowing the leaves using a leaf blower then start washing the roof. If your house happens to be sitting in the shade, you may need to use soft wash methods to get rid of fungal growth, such as moss, algae, or lichen.
2. The gutter
After cleaning the roof, make sure to target the gutters next. As part of your home's maintenance, it is necessary to clean your gutters to avoid roof damage and many unnecessary problems. If leaves and debris are clogging it, especially the downspout, the water would not correctly drain, and with mud and mildew, your house would end up with sagging gutters.
3. The Windows
Through time, the house's windows would accumulate a significant amount of dirt because of pollen or dust, to name a few, which in turn would make the window extremely dirty and undesirable.
You could clean it by simply using a bucket of water and dish soap!
4. The porch
Harsh weather and temperature may have a considerable effect on your house's porch or "Deck." Make sure to check this and clean a year worth of dirt between the floorboards. Check damages such as rotten floorboards, splintered areas, and protruding or loose nails.
5. Paint job
Paint jobs can be costly, but we must really consider it if we are thinking of our house maintenance every few years. However, sometimes having a paint job can be skipped since not all houses need it. Sometimes, all you need is proper exterior cleaning.
The Benefits
Making the house pretty is not the only reason for having an exterior cleaning. This can also be beneficial not only to us but also to our family and other people.
· Health
Pollutants like smoke, bird droppings, and even acid rain can settle on the surface of your house's exterior. For starters, if a household member happens to have allergies, exterior cleaning would help minimize allergic reactions or symptoms such as sneezing and wheezing. Removal of any allergens outside your house will make it less likely for them to move inside and trigger health issues.
· House value increase
A house's exterior can have a massive role in making good impressions. If a homeowner plans to sell their property, exterior cleaning is a must.
If you haven't got any time in your house to personally attend to your exterior cleaning, O'Healy Professional Services would gladly do it for you. Call us today to book an appointment and be surprised at the results!
Article Source: https://ohealyservices.com/how-exterior-cleaning-goes/
O'Healy Professional Services
1202 S Roan StJohnson City, TN 37601
(423) 900-2929
https://www.google.com/maps?cid=4030685015571286345